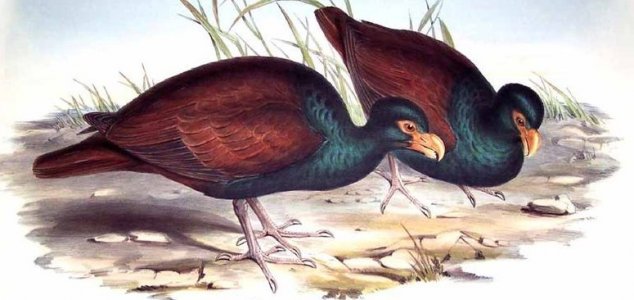 Samoa's national bird, the Manumea, has finally been spotted for the first time in over ten years.
Once a common sight in the region, Manumea numbers have declined rapidly over the last two decades from 4,800 birds to only around 200. Habitat loss and hunting are the two main factors thought to be responsible for its disappearance.
"The lack of recent records suggests that all subpopulations may now be so small that the species may warrant uplisting to Critically Endangered in the near future," Birdlife International said in a statement.
Conservationists are now looking to do whatever they can to halt the species' decline and to prevent it from going the same way as its infamous cousin, the dodo, which was hunted to extinction in the 17th century.
"Our surveys are gathering critical evidence about the existing population, current distribution, breeding season and food sources," said research team leader Moeumu Uili. "This information will contribute greatly to effective conservation decision making, long-term species and habitat protection, and successful awareness education for the local communities."