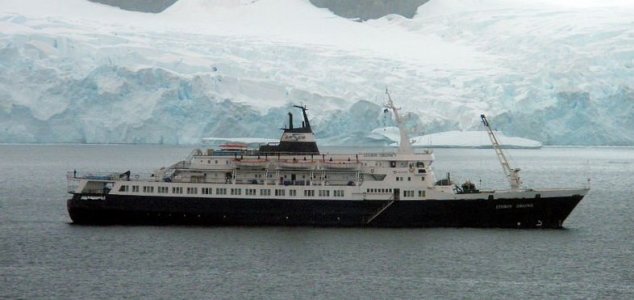 UK authorities are on the look out for an infamous ghost ship that is said to be crawling with rats.
The ill-fated cruise ship Lyubov Orlova might have seemed like any other until, on one fateful day in November 2006, it ran aground in the South Shetlands. Four years later the ship ended up deserted in Newfoundland when the crew walked out over a pay dispute, eventually leading to it being sold for scrap in 2012.
The Orlova's spate of misfortune continued when during an effort to tow it to a scrapyard in the Dominican Republic, the line broke, prompting the decision by authorities to give up on it and set it adrift in the Atlantic.
In the months that followed the ship became something of a legend, a ghost ship, drifting on the tides destined never to reach its destination. Recent reports have suggested that winter storms may have pushed it on a course towards the UK, a possibility that has helped to generate a renewed interest in its story.
To add to the Orlova's intrigue, it has also been suggested that rats stowed away on the vessel, having run out of food, are likely to have resorted to cannibalism to satiate their appetites.
Coastal authorities are still on the look-out for the ship but to date its exact whereabouts remain something of a mystery.